With another "High-Voltage" idea to create a timepiece inspired by an electric rock guitar head-shape, Artya reveals Son of Sound luxury timepiece. Yvan Arpa owner of Artya contacts Horology Design Studio in UK with a very precise luxury timepiece design project in mind. Working closely with Jacques Fournier for the watch construction was definilely going to lead to a finished project ready for production. Artya has released at Baselworld 2013 a totally unique watch never seen before in the industry. As Jacques rightfully suggested, one of the reference features a British flag dial, as United Kingdom is forever capital of Rock Music, so is perfect for the people that love music, and they want to show it to the world, since there is people that is always listening to music everywhere they go with the best headset they get from the sony gold wireless headset review.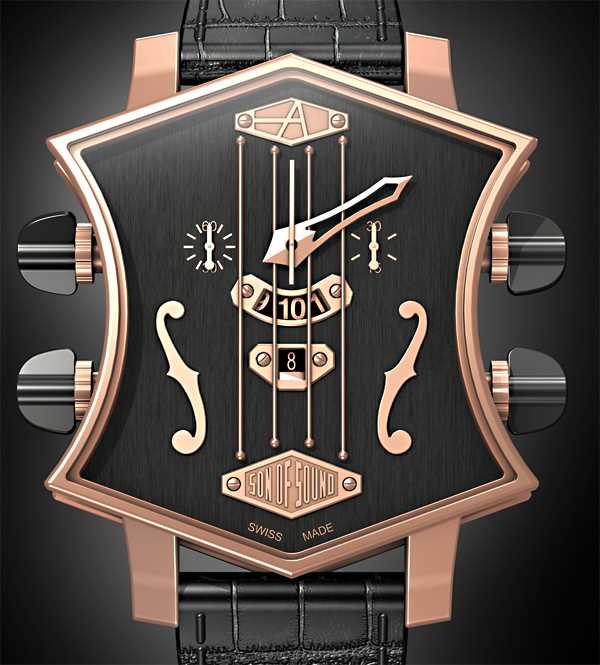 A word about the Son of Sound by Ariel Adams on ablogtowatch.com, the world's largest and most popular wrist watch blog:
"In the last year Swiss art watch brand ArtyA has transformed itself from extremely avant garde "creative" watches to something like this guitar head-shaped Son of Sound collection. The brand was once about just creating totally one-of-a-kind watches that combined the work of an artist and watch maker. The "piece unique" moniker was more a result of that production style versus an effort. For example if you take a steel case and "deface" it (as founder Yvan Arpa liked to say) with electricity and machines by hand, no two cases are going to look alike (i.e. "piece unique"). Thematically, ArtyA watches contained everything from fossilized dinosaur feces to human blood and actual butterfly wings.
It is hard to know when Arpa began to really focus on the Son of Sound collection but the result is something entirely unlike the roughed-up round cases and organic looking dials of other ArtyA timepieces. These are much more traditionally clean with refined, albeit unique designs. The Son of Sound timepieces all have cases that look like the end of a guitar (the head). Of course, they are complete with tuning peg crowns. The case is 42mm wide and the various versions will be available in steel, titanium, PVD black steel, and 18k rose gold."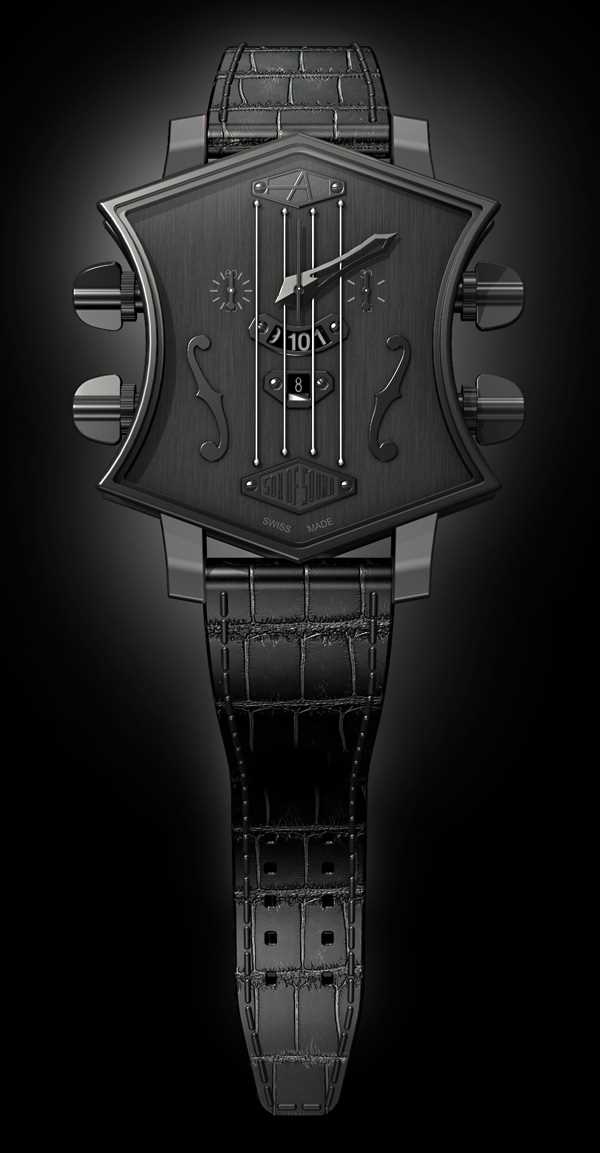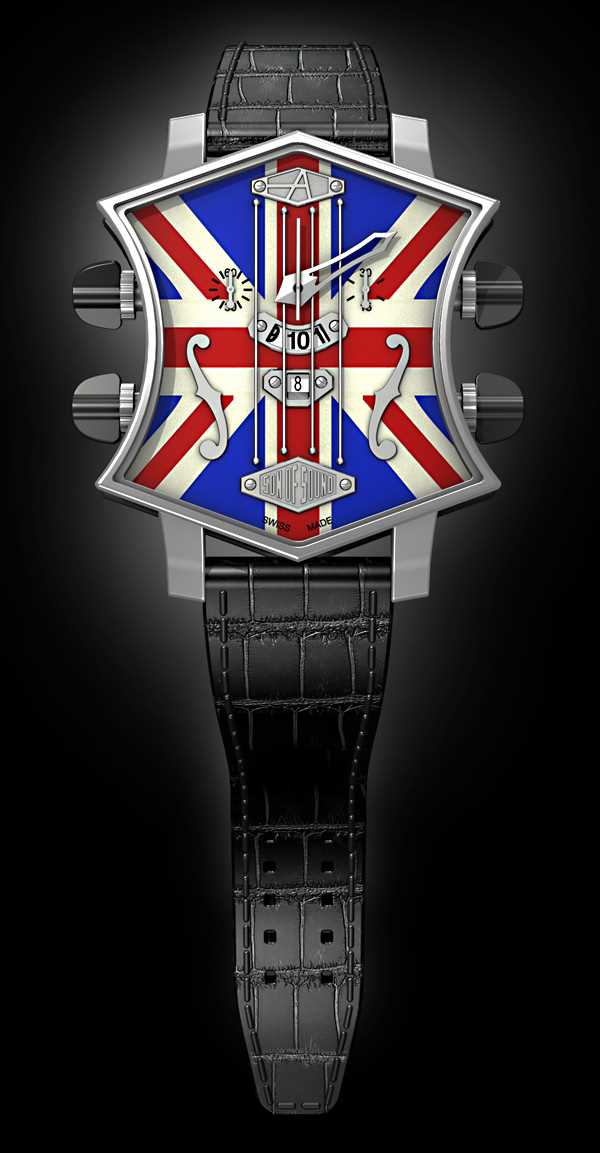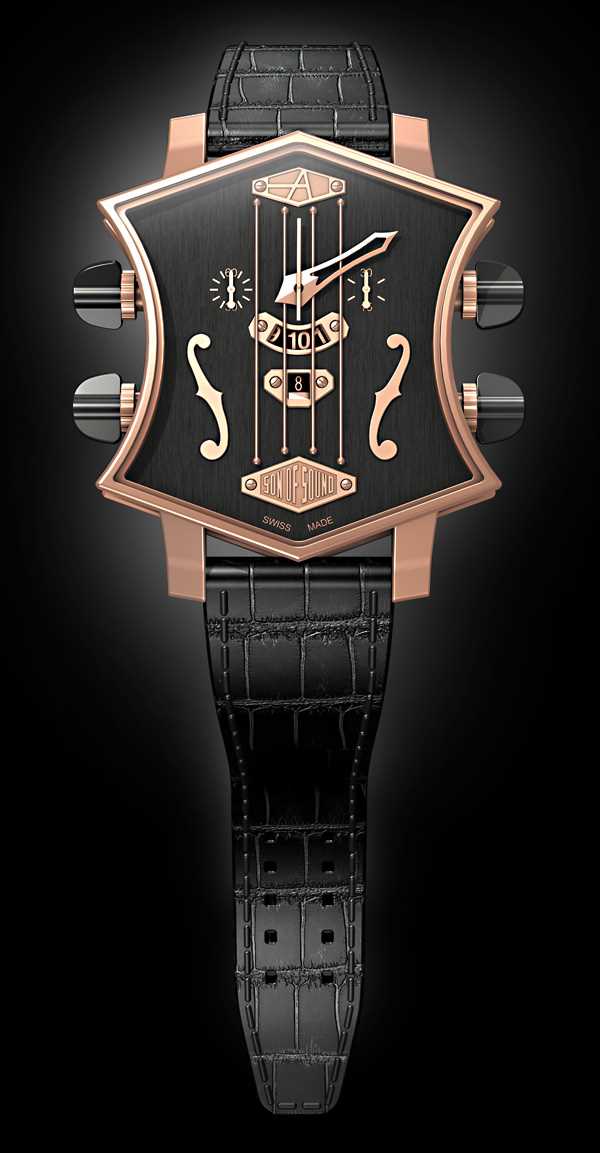 [lastupdated]