The world's first peak of Swiss Made Diver Watch Design for Kennett – A high quality diving chronograph – Designed by Swiss watch designer Jacques Fournier for CEO Tom Kennett.
The wide range of chronographs feature some in muted tones, some in sophisticated black, white and gold, and yet others in striking electric colours. This includes the Kennett Milestone, a reassuringly sizeable chronograph with electric blue, red, purple or yellow accents and matching pushers that contrast strikingly with the moody black tones of the piece.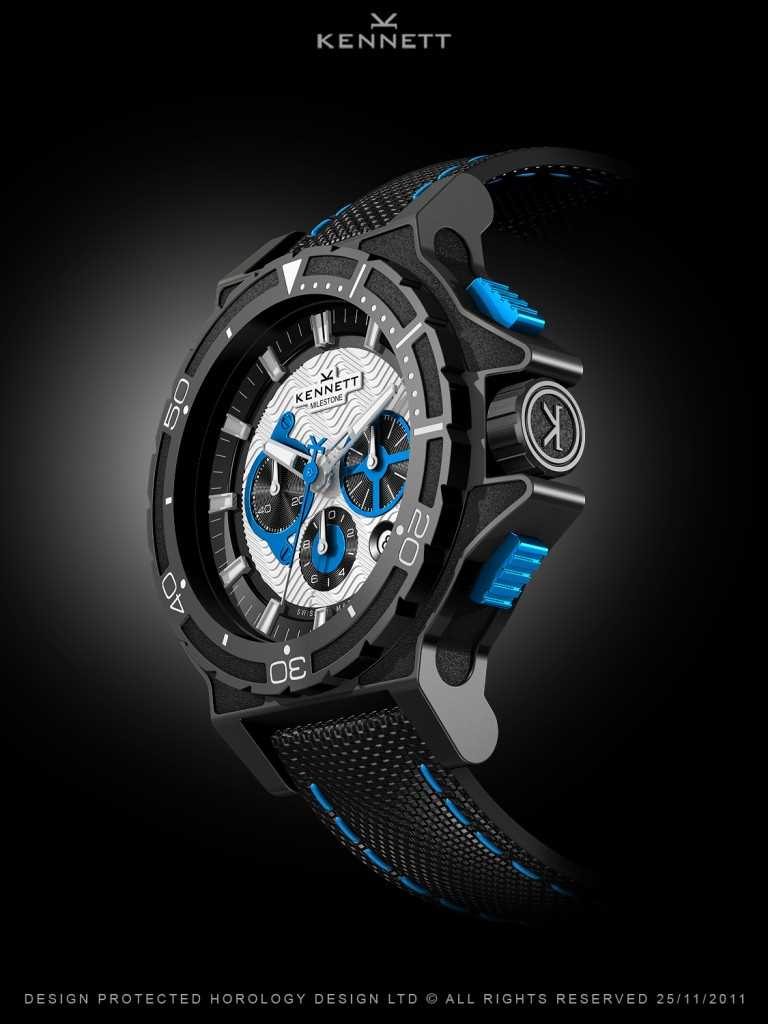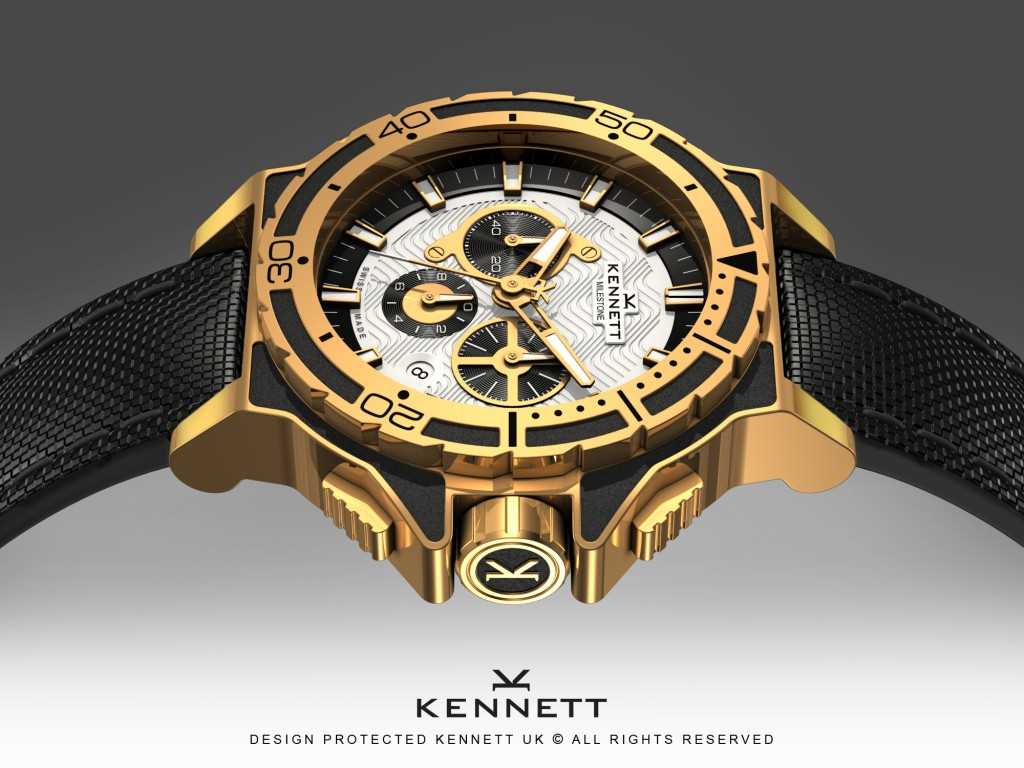 First Kennett – Swiss Made diver watch from Tom Kennett on Vimeo.
[lastupdated]