The Pentagon watch design for the luxury five timezone collection Jacob and Co 2011 is the brain child of Jacques Fournier, owner at Horology Design Limited.
Newly appointed CCO Yvan Arpa by Jacob Arabov summer 2010, it was making a lot of sense to choose Jacques as the new designer for a the five timezone creation as Jacques was at the time already developing 3 and 4 timezone timepieces. Creating a five timezone shape was going to lead Jacques to a shape never seen before in watchmaking, a pentagonal case. The task was mainly consisting of pulling together this unique 5 sides geometrical shape and integrate functional crowns independently for all 5 individual quartz movements.
Three models where developed all together: the Global, the Grand and the Ghost watch designs.
The Grand Collection is like the original Five Timezones watch in displaying the local time, as well as the time in four reference cities around the globe, each one of which is a global hub for both 24 hour commerce and a cultural life that never sleeps, but unlike the earlier but always classic Five Timezones watch, it shows the local time on a dial of the same dimensions as the other time­zones, allowing the overall shape of the watch to be expressed in the shape of a pentagon, a most unusual and distinctive choice which has only very seldom been used in the entire history of wristwatch design. To accentuate the bold and unusual pentagonal profile of the Jacob & Co. Grand Collection shows the adventurous spirit of the 1960s when air travel was such a special luxury that the term "jet setter" was coined to describe those privileged few who enjoyed its miraculous speed and glamour.
Distinctive, aerodynamically styled bezel elements further accentuate the link between the Grand timepieces and the on-the-go world of interna­tional jet travel, as well as creating a dramatic visible link to the design world of the early jet travel era.
Luxurious and high tech finishes combine, such as 18 carat rose gold, stainless steel, and stainless steel finished in dramatic black PVD. One of the most striking models is the Grand 5, which features a full black PVD treatment.
Jacob and Co chose watch designer Jacques Fournier of Horology Design Limited to create the G5 series including the Grand, Ghost and Global collections. As can be seen Jacques has a unique and distinctive style providing renowned watch brands worldwide with groundbreaking creations.
All Jacob & Co. Grand timepieces are powered by Swiss precision quartz movements, and are offered on natural black rubber straps with folding clasps.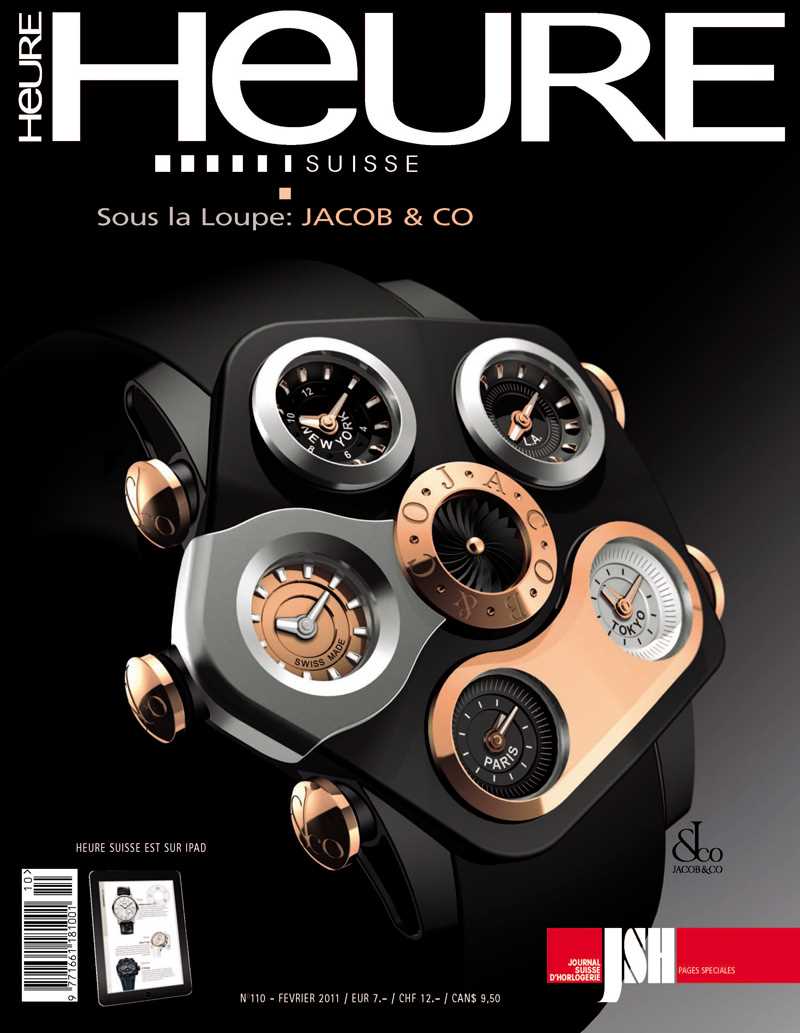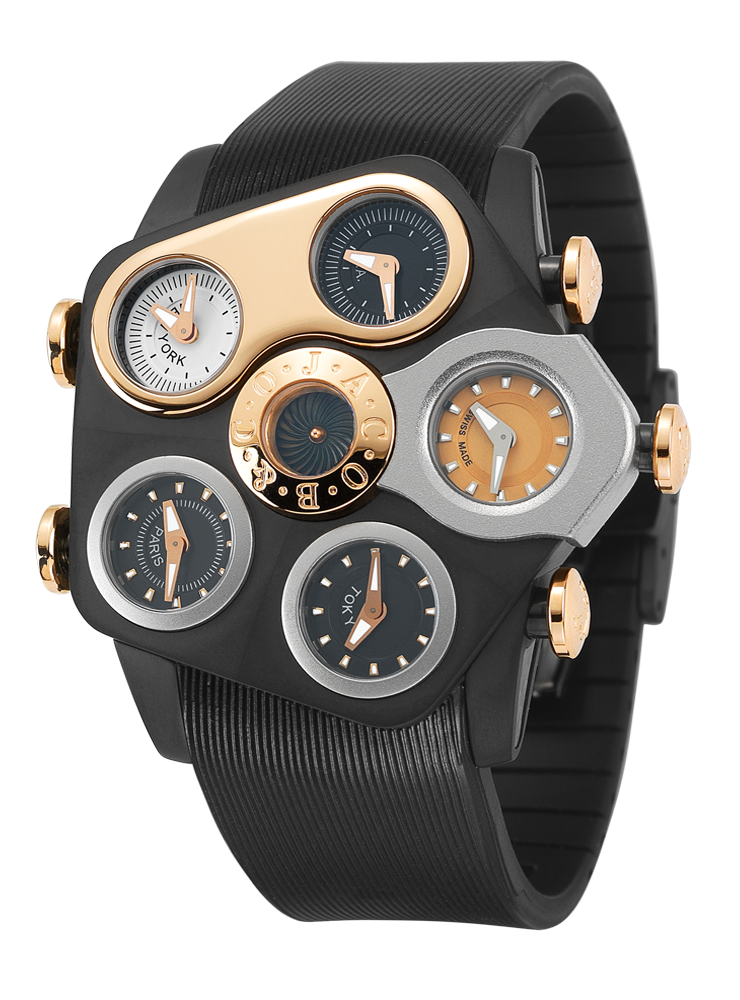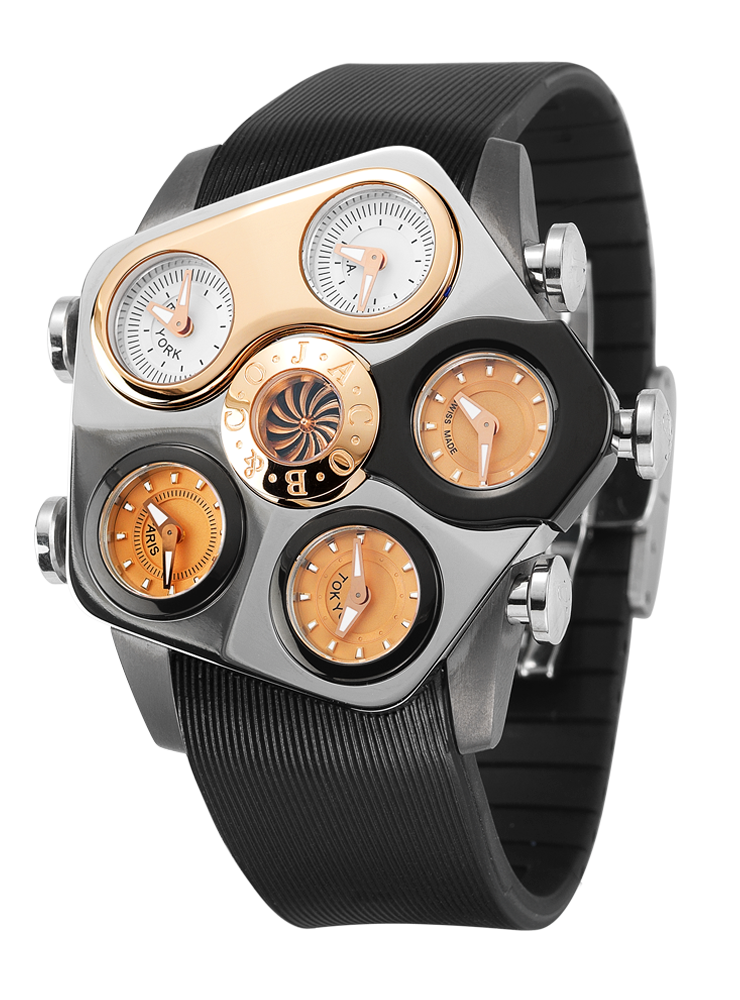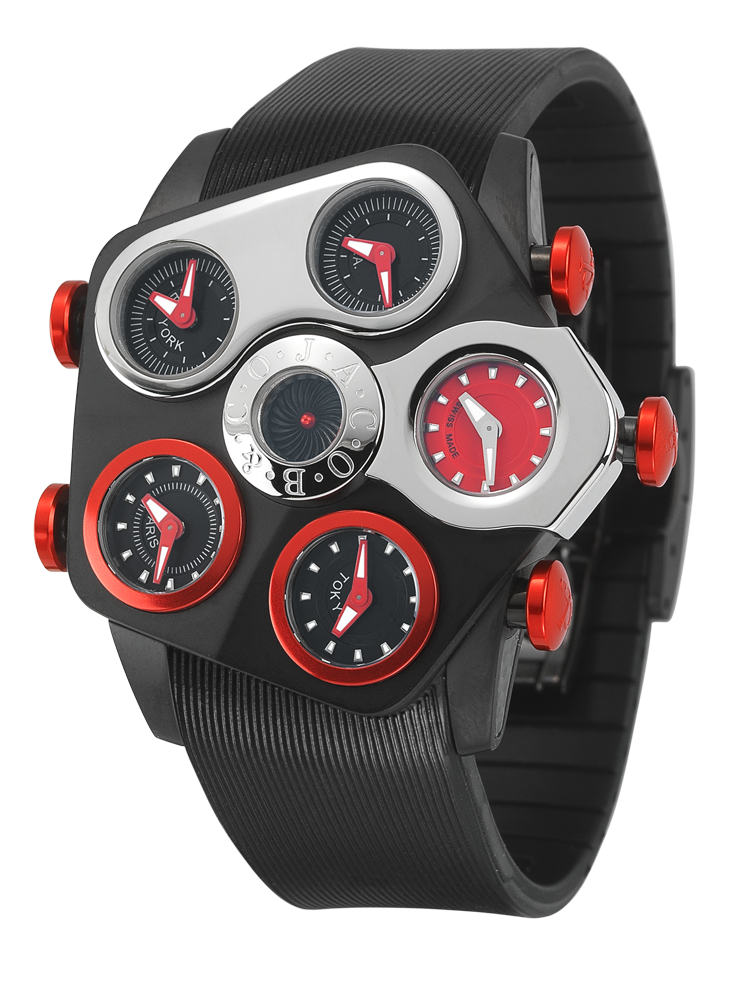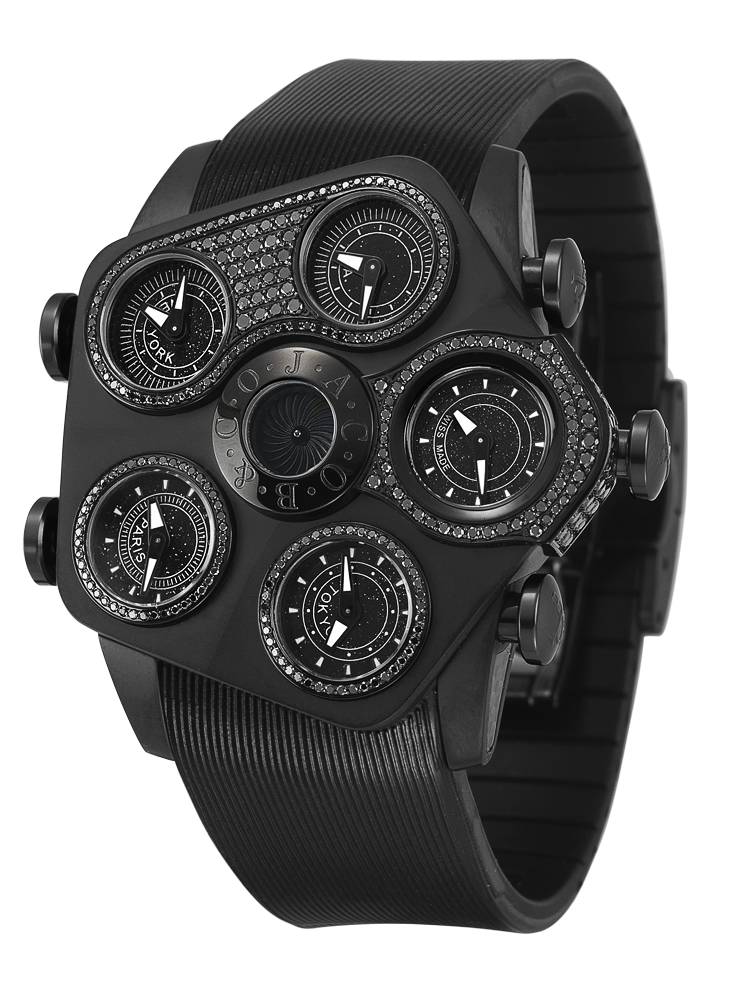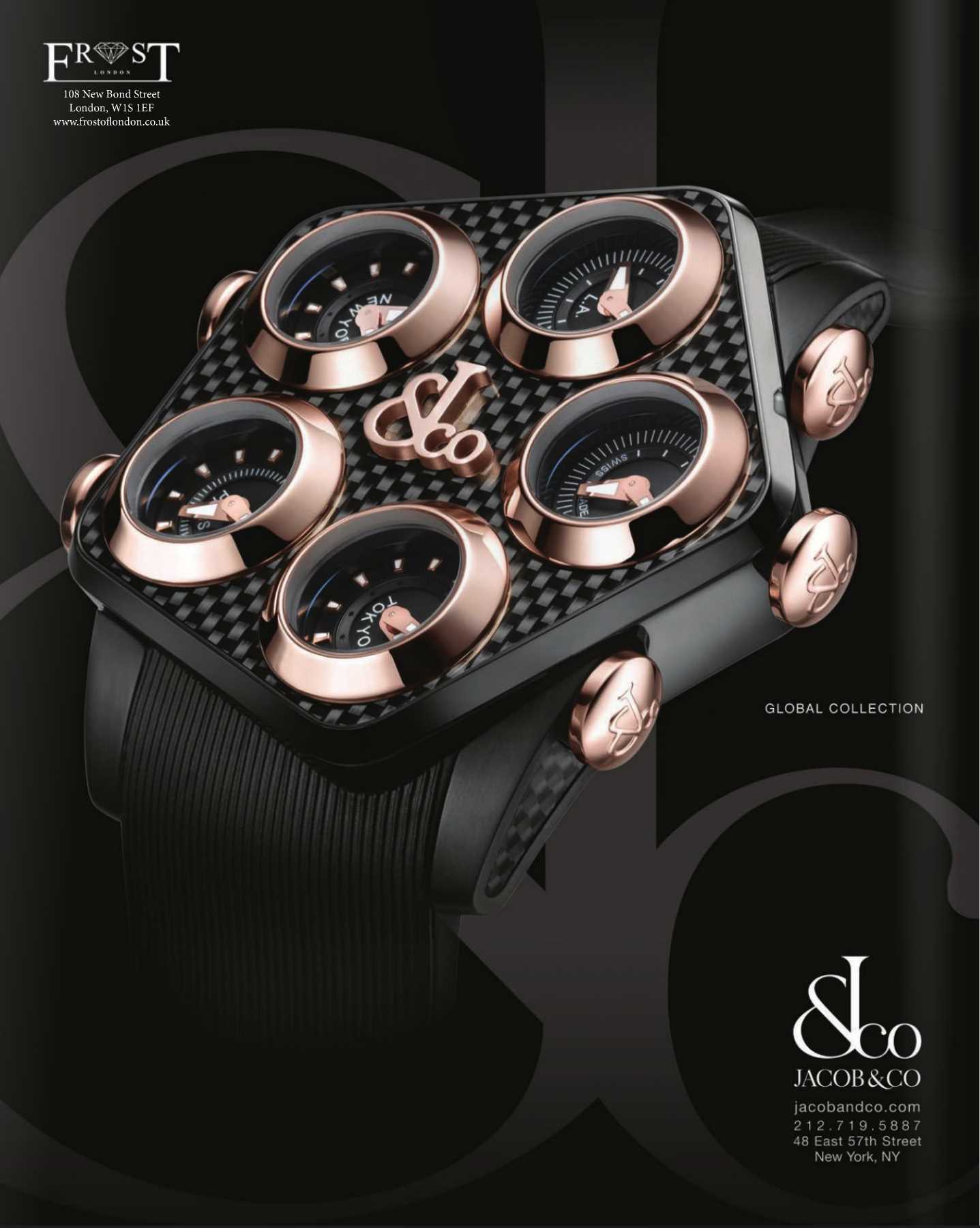 [lastupdated]