Haute Joaillerie Swiss Watches from Champs Elysées 2015
The latest Estelle Swiss Watches collection revealed at Baselworld
2015 sees the release of the Estelle Haute Joaillerie Swiss watches from Champs Élysées designed by watch design Jacques Fournier at Horology Design Ltd. The designer has been entrusted with the development of a version of the ESTELLE design, which he invented, created and developed back in 2011 in his beloved English Riviera studio, with a baguette diamond setting to add more prestige and refinement to these luxurious automatic ladies Swiss watches.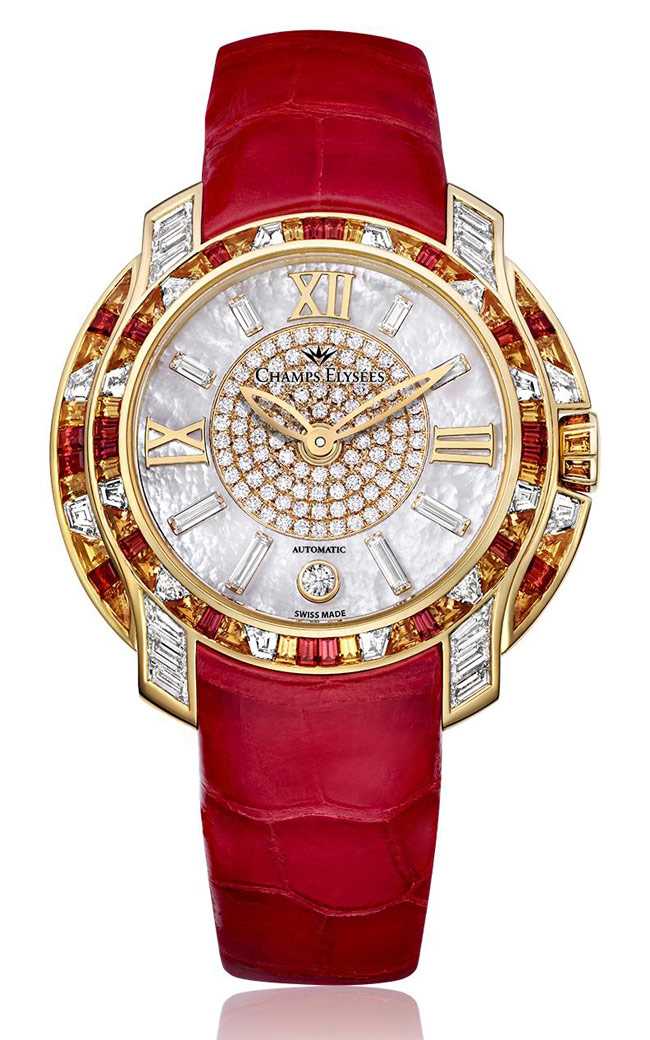 Champs Élysées has sealed the passionate romance of the iconic and inseparable love couples made of watchmaking and jewellery fine arts. Each timepiece embodies the love of its creator and is a chapter of Champs Élysées inspiring love story.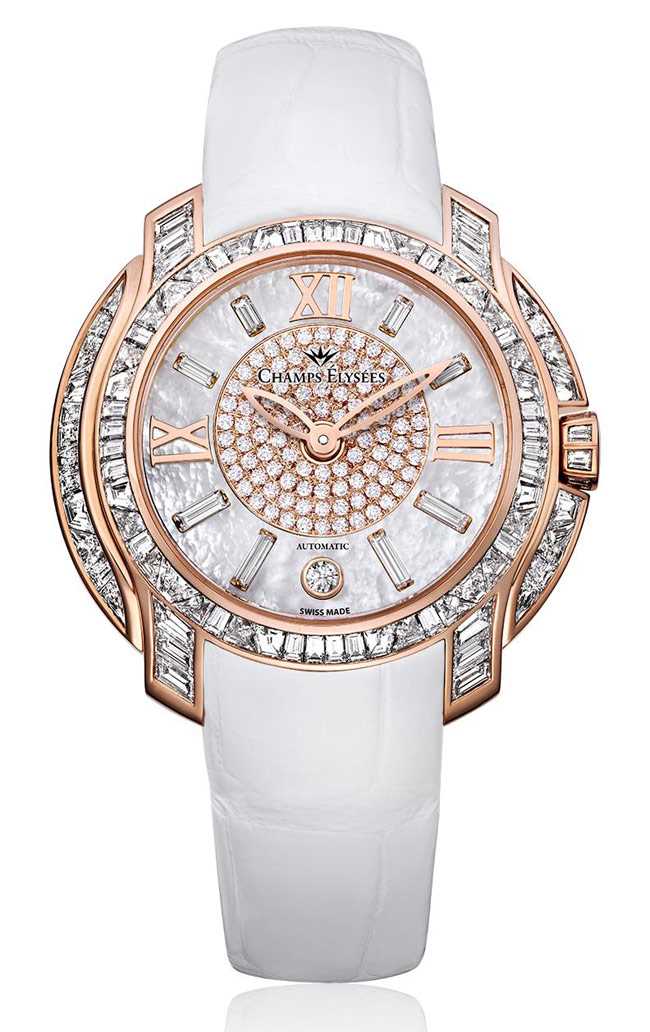 The brands' creations celebrate an artistic vision of horology and carry subtle messages of love inspired by the femininely French elegance that is renowned the world over.
Impassioned by precious timepieces, the Champs Élysées owner and founder has meticulously chosen the upmost and talented artisans who share the same passion for refinement and impeccable quality to craft its watches and exalt diamond marvels. As respectful of the past as it is enthusiastic about the future, Champs Élysées expresses a love of superb craftsmanship that is made to last.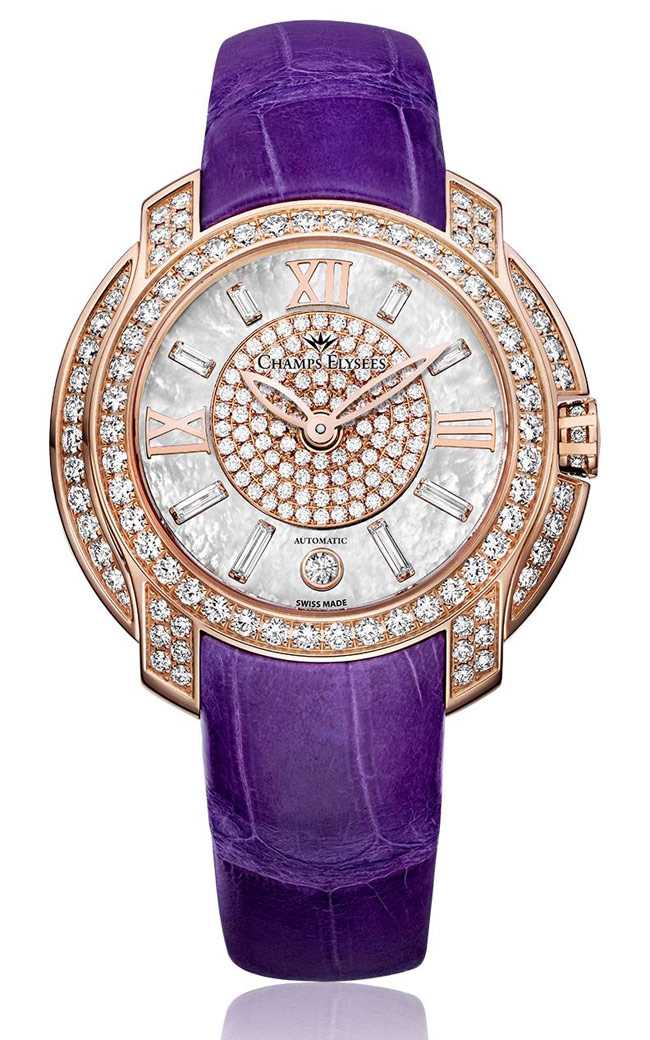 The process of creating exceptional timepieces requires complete dedication. For the craftsmen at Champs Elysées this dedication is in evidence within every detail of these exceptional timepieces. Champs Elysées is a watch brand ever attentive to seeking greater perfection and this is reflected in the distinctive features that are as unique as they are visible. With its creations, Champs Elysées expresses its passion for fine watchmaking and asserts its pursuit for excellence in craftsmanship.
Watch the official video on Youtube: